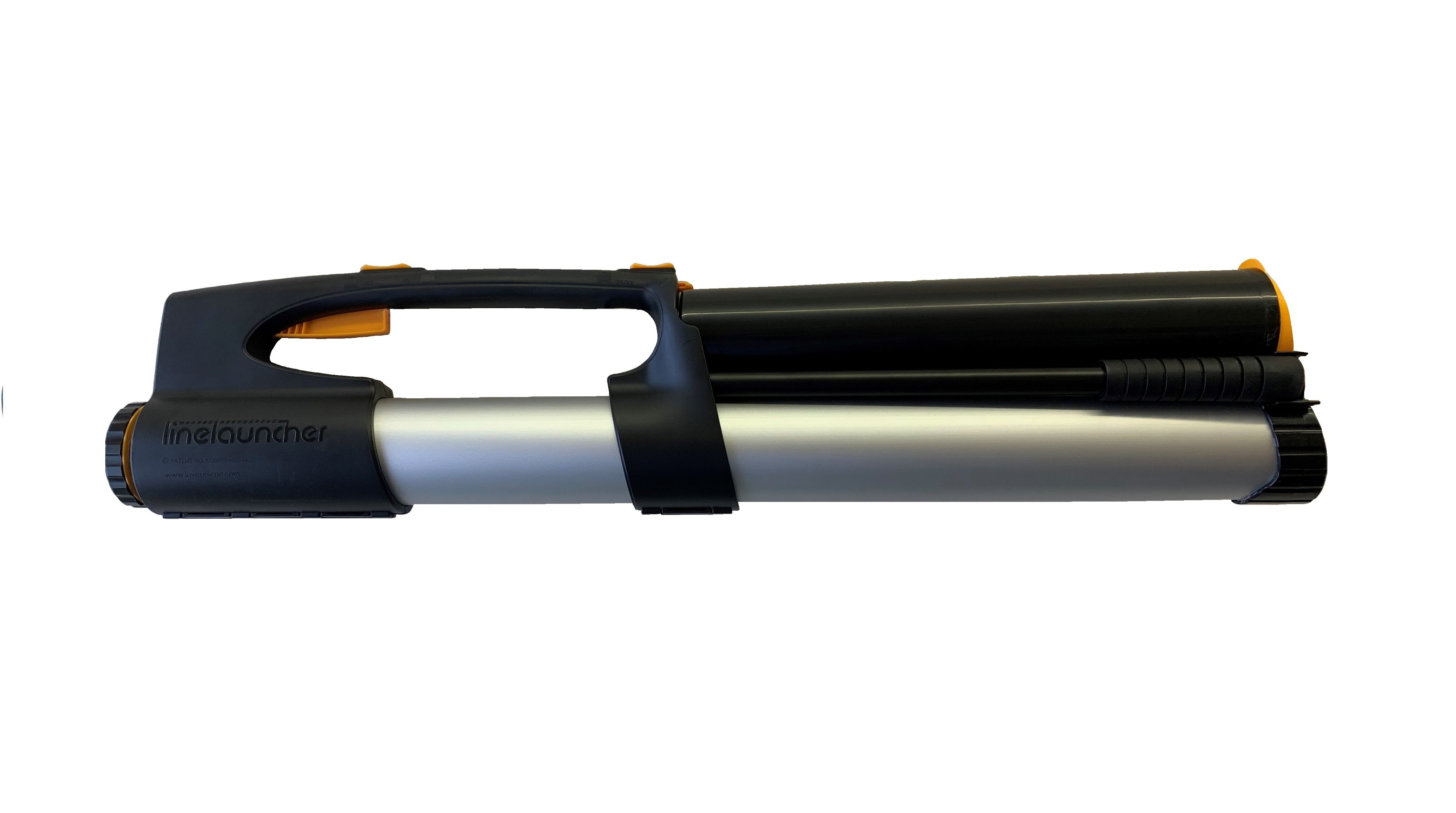 I.C. Brindle & Co Ltd has signed an exclusive agreement to distribute Kiwi Rescue's Line Launcher throughout the U.K, Norway, Netherlands and the Channel Isles !
The Kiwi Rescue Line Launcher is a fantastic new product that uses only a 16g CO2 replaceable cartridge to propel a 80m hi-vis line and pod!
It is designed for ease of operation in extreme weather conditions and where making a line connection between two parties is required, including ship to ship transfer, ship to shore, man overboard and ocean lifesaving. It also has many
land-based uses including crossing gaps, rivers, floods and construction.
The line is made from floating 2.5mm polypropylene. It has a breaking strain of 80kg and can be used as a pilot to attach to a stronger line when more strength is required or replaced with a stronger line.
The Line Launcher was initially designed by a rescue hovercraft operator and following concept trials project development was continued by Kiwi Rescue headed by New Zealander Gerald Davies who with his business partner Bruce Holt have brought the product to market.
For dealer enquires please contact us !