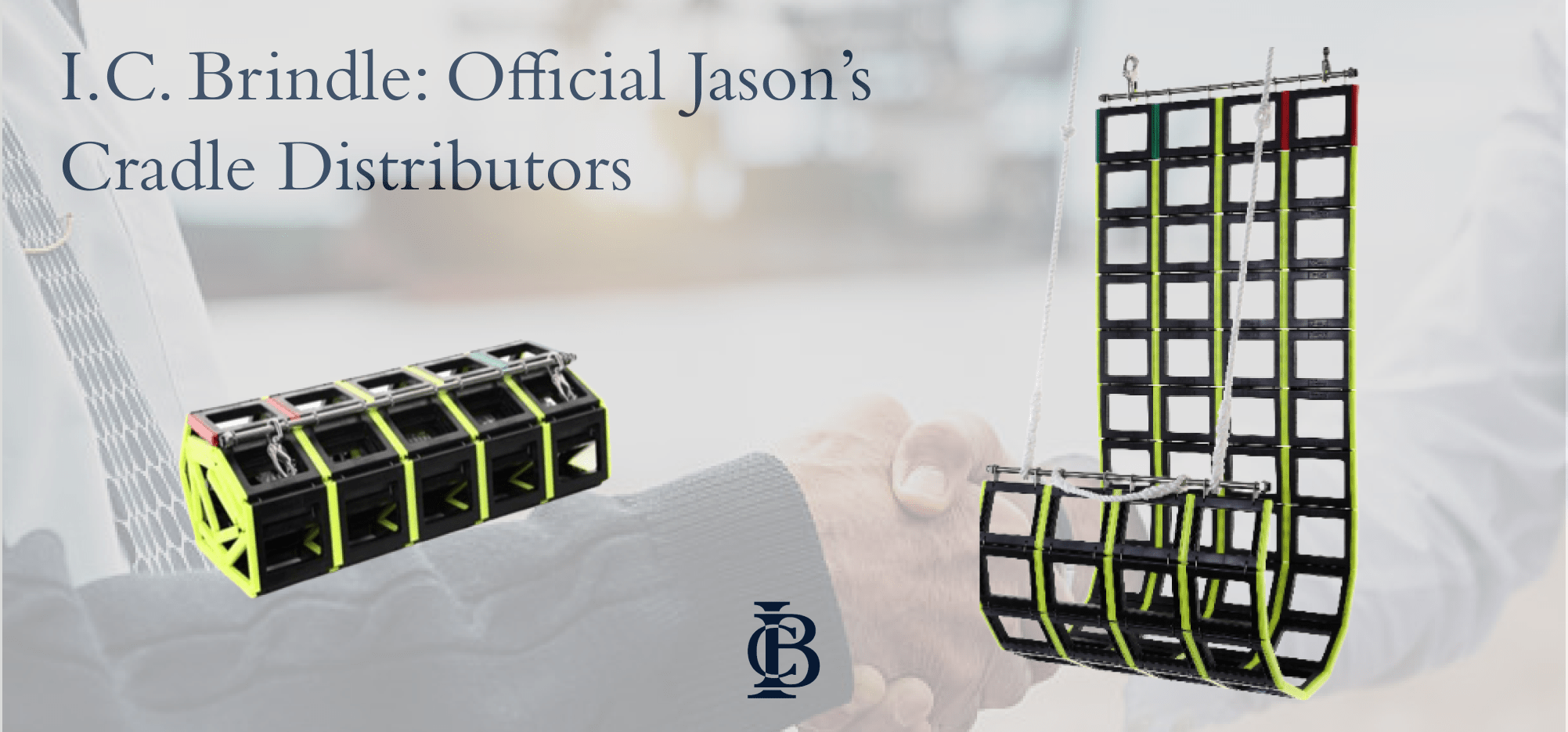 Working Proudly As Jason's Cradle Official Distributors!

Essential Maritime Safety Equipment
The Jason's Cradle is one of the world's leading MOB recovery systems. Since the implementation of SOLAS III/17-1 by the International Maritime Organisation (IMO), Jason's Cradle® is now recognised as an essential piece of equipment for all commercial vessels! Requiring you to put in place effective plans and procedures for retrieving persons from the water.
For many years this man overboard rescue cradle has provided efficient and effective methods for MOB & body retrieval at sea. Did you know that the Jason's Cradle was used to retrieve and rescue passengers during the 2009 Hudson River plane crash? With two NY Water ferries using the Jason's Cradle as their preferred MOB recovery system, taking aboard the passengers of US Airways Flight 1549 during the emergency evacuation. Proving on a global scale that the Jason's Cradle is vital for saving lives at sea.
The Complete Solution for Jason's Cradle
Here at I.C. Brindle, we're proud to be working as official distributors of the full Jason's Cradle Personnel Retrieval System range. Offering you the full Jason's Cradle Catalogue. Available to purchase online via our website, including: Man Overboard Cradle, Fast Rescue Craft Kit (FRC), Jason's Cradle Recovery Stretcher, and Scramble Net for high-sided vessels! We realise the Man Overboard Rescue System are specialised tools for water rescue & recovery. Often requiring vital associated equipment to keep operating at maximum efficiency, for when the time comes for you to use them in training, or real-life rescue situations!

That's why we're providing you with the complete solution for a Man Overboard System. Browse in store for fully stocked Davits, SB Rescue Slings, and telescopic reach & rescue poles. Remember, preforming rescues at sea (particularly with vessels that have high freeboard) is hardly ever smooth sailing — different situations force you and your team to adapt and react efficiently to keep heads above water! And save lives. Keep prepared by making sure you're fully equipped with the right rescue and recovery products for you.
I.C. Brindle Trade & Quantity Pricing.
But, why go with us?
Get in touch today to enquiry about your quantity discounts and trade prices on our Jason's Cradle, and Man Overboard range. I.C. Brindle & Co. Ltd are focused on offering you complete MOB Solutions all from one place, and at some of the most competitive prices on the market!
Join us on our mission today, keeping up-to-date with the latest company and product news by subscribing to our newsletter.
Or, get in touch directly by giving us a call!