Mullion Hi-Rise 275 SOLAS Lifejacket Wipe Clean with Fall Arrest Harness
Mullion Hi-Rise 275 SOLAS Lifejacket Wipe Clean + Fall Arrest Harness
Ultrafit 275 Newton Double Chamber inflatable lifejacket - for offshore use with foul weather clothing and heavy equipment. This lifejacket comes in a horseshoe design which combines both safety and comfort to the optimum level for the wearer. With the bladder being tailoured to fit securely around your contours for a good fit whilst you're wearing it, and ensuring preformance levels in the water.
This Hi-Rise 275 SOLAS Wiple Clean lifejacket comes with the addition of a fall arrest harness with the lifejacket having an attachment system, which can easily be fitted to most fall arrest harnesses. This 2 in 1 lifejacket and fall arrest system helps to ensure your safety in situations where you are working at height, and off-shore near water / marine applications.
Hi-Rise 275 Wipe Clean + Fall Arrest Key Features & Equipment Benefits:
Fall Arrest attachement system for when working at height

Durable waterproof fabric

Double shoulder straps for comfort and reduction of weight to the back neck

Fitted with fall arrest harness confrom to EN 361

Zip fastening cover

Stainless steel interlocking belt buckles

Adjustable waist belt

Detachable crutch strap

Integrated deck safety harness approved to EN ISO12401

Reflective silver piping on front
Mullion 275N Bladder:
Double chamber

Oral inflation tube on back chamber and Over pressure tube

Relief valve on front chamber for manual inflation and deflation and also to relieve any excess pressure if both chambers are fired simultaneously

SOLAS approved retro-reflective tape on bladder

Red recovery grab strap on bladder marked "LIFT"

2 x Inflation systems

Marine grade whistle

Buddy line
Lifejacket Technical Information:
2 x 60g CO2 gas cylinders

Automatic water-activated SOLAS S.O.S. light

Buoyancy 320N
Approved by international standards / Certifications:
Ship's Wheel MED / SOLAS Approved

EN ISO 12402-2 : 2006 +A1 : 2010 for inflatable lifejackets performance level 275,

EN ISO 12401 : 2009

Maritime PPE Standards:


EN 399 / EN ISO 12402-2: 275N Life Jackets - "Have buoyancy of no less than 275 Newton for the average adult. This level of lifejacket is intended primarily for offshore use under extreme conditions. It is also of value to those who are wearing clothing which traps air or loads such as tool belts which may adversely affect the self-righting capacity of the lifejacket."

IMO /SOLAS / MED - "The International Maritime Organisation governs the Convention of Safety Of Life at Sea - SOLAS. This Convention requires that SOLAS requirements are met for all life-saving equipment carried and used on board all ships on international voyages including passenger ships and cargo ships of 500 gross tonnes or more. This includes lifejackets, abandonment suits and immersion suits. Recognition that the equipment fully complies with the requirements of the MED - Marine Equipment Directive - will be denoted by a 'Ships Steering Wheel' mark which must be on all equipment sold to European Community Ships of 500 tons or more in size."

SOLAS Lifejackets - "All lifejackets must be of double chamber design with 2 automatic inflation systems as well as be fitted with a SOLAS approved light and buddy line for optimum safety."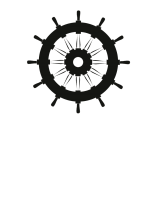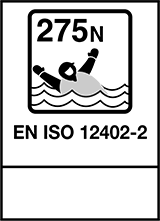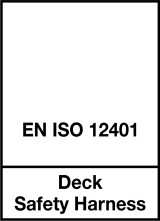 Looking for Lifejacket Servicing?
We're an official Mullion Service Station with servicing from £10.00 + vat
*Get in Touch*
Contact Us
Need any help? Get in touch with an expert via the contact form below.
More Information

| | |
| --- | --- |
| gtin | 5415274429085 |
| Price | £335.00 |
| Brands | Mullion |
| Lifejacket Buoyancy | 275 Newtons |
SPECIFICATION
Superior Benefits
Designed to combine optimum safety and comfort

The Hi-Rise 275 SOLAS lifejacket is also available with the addition of a fall arrest harness.The lifejacket has an attachment system, which can easily be fitted to most fall arrest harnesses.

Stylized horseshoe design with offset shoulder straps to alleviate weight and pressure stress on neck and shoulders

The bladder has a unique hinged head pillow for optimal comfort and head support in water
Key Features
Durable waterproof fabric

Double shoulder straps for comfort and reduction of weight to the back neck.

Fitted with fall arrest harness confrom to EN 361

Zip fastening cover

Stainless steel interlocking belt buckles

Adjustable waist belt

Detachable crutch strap

Integrated deck safety harness approved to EN ISO12401

Reflective silver piping on front
Bladder
Double chamber

Oral inflation tube on back chamber and Over pressure tube + relief valve on front chamber for manual inflation and deflation and also to relieve any excess pressure if both chambers are fired simultaneously

SOLAS approved retro-reflective tape on bladder

Red recovery grab strap on bladder marked "LIFT"

2 x 60g CO2 gas cylinders

Automatic water-activated SOLAS S.O.S. light

2 x Inflation systems

Marine grade whistle

Buddy line
Certified
SOLAS

EN ISO 12402-2 : 2006 +A1 : 2010 for inflatable lifejackets performance level 275

EN ISO 12401 : 2009