Seamate Ve-1 Hydrostatic Release Units ( HRU )
Starting at £36.00 £30.00
SKU
Hydrostatic Release Unit (HRU) (T-ISS)
A range of SOLAS, MED & USCG approved Ve-1 Hydrostatic release units (HRU)
HYDROSTATIC RELEASE UNITS
SOLAS, MED & USCG - Approved
The SeaMate Ve-1 hydrostatic release unit is designed to operate in all conditions, from extreme heat to the polar environment. In the exceptional situation your vessel sinks, the SeaMate Ve-1 will automatically release your life rafts and EPIRB's.
The innovative design increases the reliability, which in turn gives the product a expiry life of 3 years, instead of 2 years which is common. Besides the cost saving, this also reduces the environmental footprint. The hydrostatic release also fits on remote release systems, this enables you to release life rafts remotely. An EPIRB model is also available, delivered with the bolt and nut to connect the EPIRB to your vessel.
The full range of Ve-1 HRU's below is available upon request -

Contact us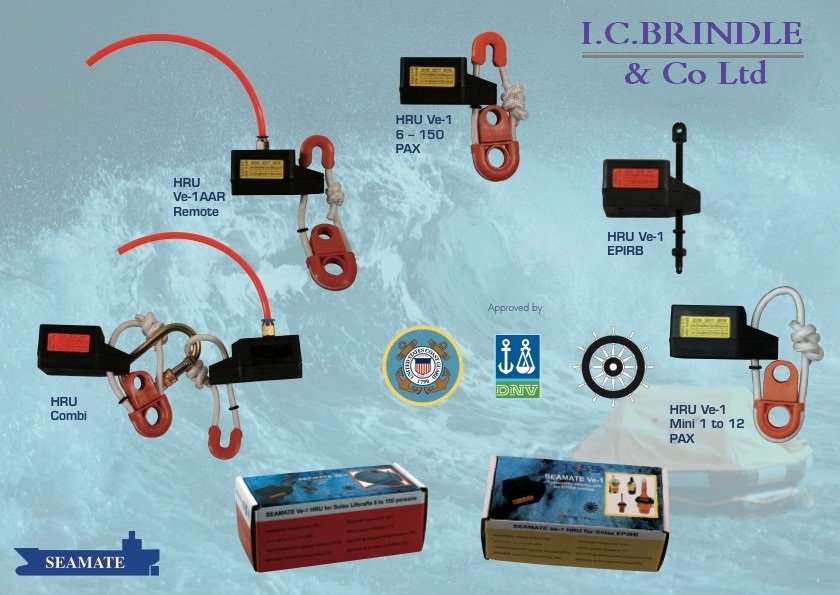 Contact Us
Need any help? Get in touch with an expert via the contact form below.
SPECIFICATION
Every VE-1 Seamate HRU is tested according to USCG Regulations and IMO standards.
Wheelmark Approved by DNV Module B & D according to Regulations & Standards & Council Directive 96/98/EC
SOLAS 74 as amended, Regulation III/4, III/13, III/26, III/34 and X/III, LSA code IMO MSC/CIRC 811 and 2000 HSC code 8.
KEY FEATURES
3 Year Lifespan

One size fits all

Small, Unoptrusive and easy to fit

Maintenance free

Robust and durable

Helps to reduce servicing costs