Legacy - MOB Double Horizontal Lifting Strop
A double horizontal lifting strop, supplied with load test certificate. Both the body and leg strops are individually tested to 300 Kg by an independent specialist tester!
LEGACY STROP - DOUBLE HORIZONTAL MOB & TRAINING STROP
The Legacy strop is a double horizontal lifting strop with a SWL of 150 Kg. Both the body and leg strops are individually tested to 300 Kg by an independent specialist tester, and supplied with a Test Certificate.
Although primarily designed for 'Man OverBoard' rescues / MOB, the Legacy Strop can also be used in other situations where a casualty needs to be pulled or lifted eg from mud/quicksand or in suitable helicopter-lifting drills/simulations.
What is the Importance of the Horzitonal Lift?
Many deaths of immersion casualties occur immediately before, during or immediately following rescue, even among those who at the time of rescue give no indication that their condition is so serious. An immersion casualty must be rescued and handled with great care or their condition may worsen. Anyone who has been in the water should, if possible, be recovered in a horizontal mode and made to remain horizontal for at least half an hour.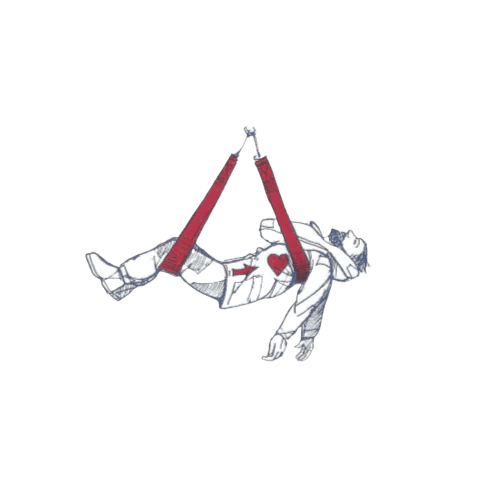 Vertical rescue or allowing a recovered casualty to immediately sit or walk could be fatal. This is because the water pressure on the legs of an immersion casualty assists the blood circulation, so if they are rescued vertically the loss of water pressure combined with the gravitational pull tends to collect the blood in the legs, thus starving the heart and the rest of the body.
Key Features & Equipment Benefits:
Enables a horizontal lift for MOB rescues,

Can be used for helicopter-lifting simulations, and other rescue lifts (like mud / quicksand)

Quick and easy to secure

Strong and durable

Catcher's handle, for pulling the survivor onboard

Swivel connection fitted to prevent tangling of the two strops

Individually tested to 300 Kg

supplied with a test certificate from an independent specialist tester

Safe Working Load 150 Kg

High visibility design
Technical Information:
Colour: Orange

Safe Working Load: 150kg

Double Horizontal Lifting Strop

Strops Individually Tested: 300kg
Contact Us
Need any help? Get in touch with an expert via the contact form below.
More Information

| | |
| --- | --- |
| Price | £295.00 |
| Brands | I.C. Brindle & Co Ltd |
SPECIFICATION
Each strop individually tested to 300 Kg and supplied with independent certificate

Safe Working Load 150 Kg

Overall length excluding lifting rings : Body Strop - 239cm/94.09" , Leg Strop - 309cm /121.65"

Weight: approx 1.9 Kg

Webbing: 50mm Filament polyester, minimum breaking strength 3,000 Kg (when used as a single strip - but for our strops the webbing is doubled!)

Padded Strap: closed-cell buoyancy foam

Strap Cover: polyurethane-coated nylon, in high-visibility orange and fitted with retro-reflective tape

D-rings: 316 stainless steel, TIG welded, breaking strain 2,750 Kg each (two are used together when lifting with our strop)

16mm Swivel Eye c/w Hex Pin to prevent strops tangling - Breaking strain 8500Kg

Thread: a boned 100% Polyamide (nylon) continuous filament, highly resistant to sea-water, abrasion, mildew, rot and perspiration (used for industrial sewing operations of a more strenuous nature eg mountaineering equipment, wetsuits, automotive and aircraft seating)