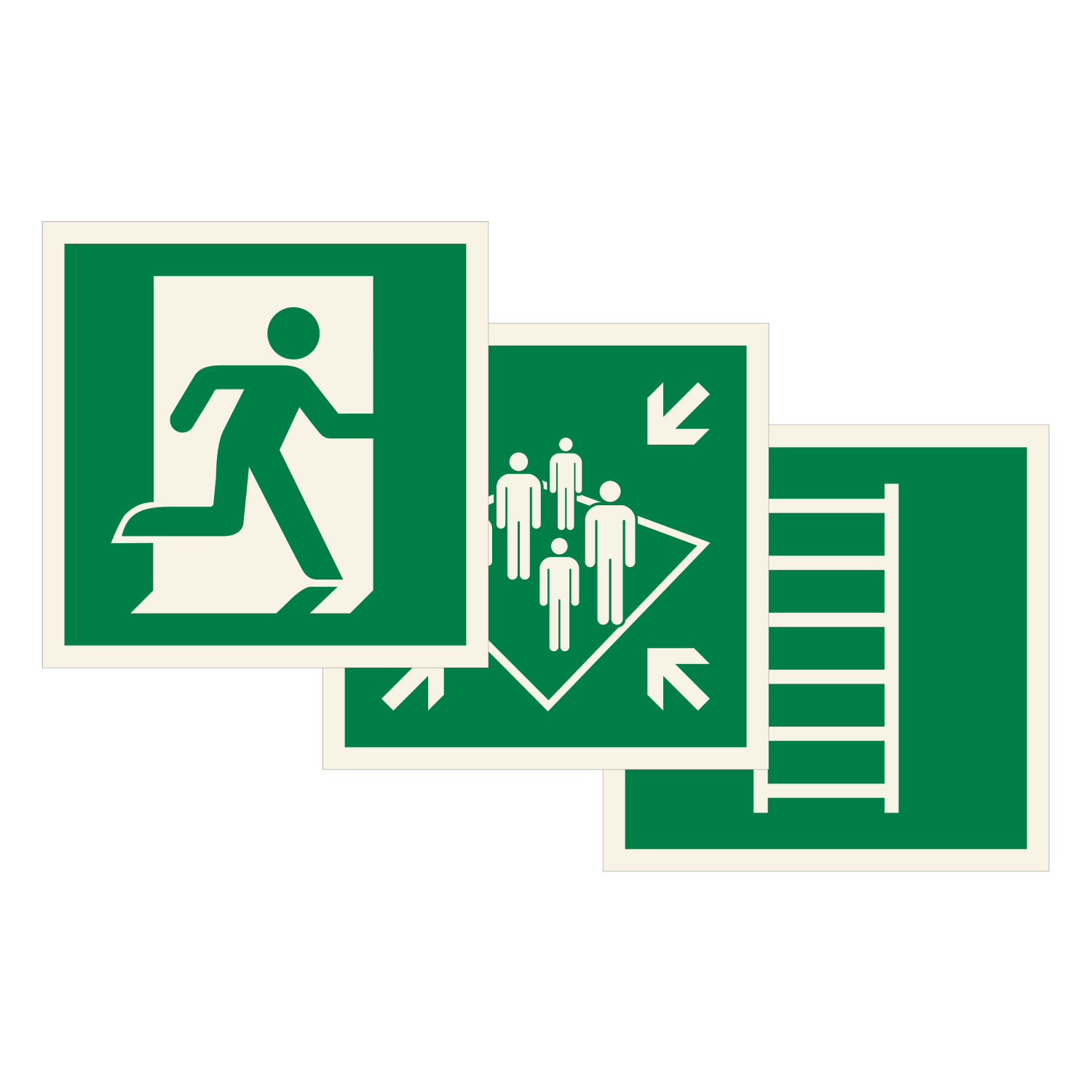 Signs designed to provide clear directions and information during emergencies, guiding people to safe exits or rescue points.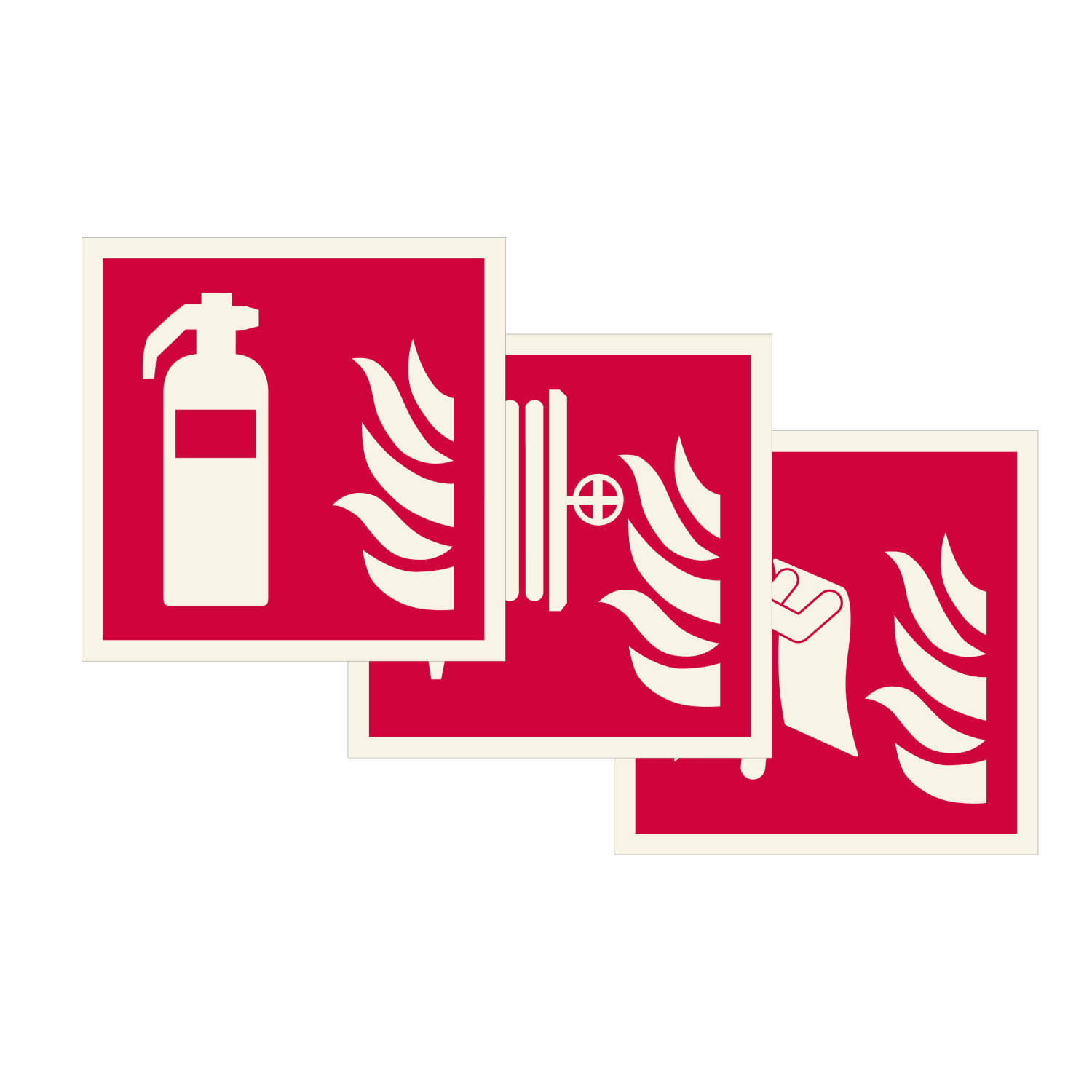 These signs play a crucial role in fire prevention, firefighting, and guiding people to safety during a fire emergency.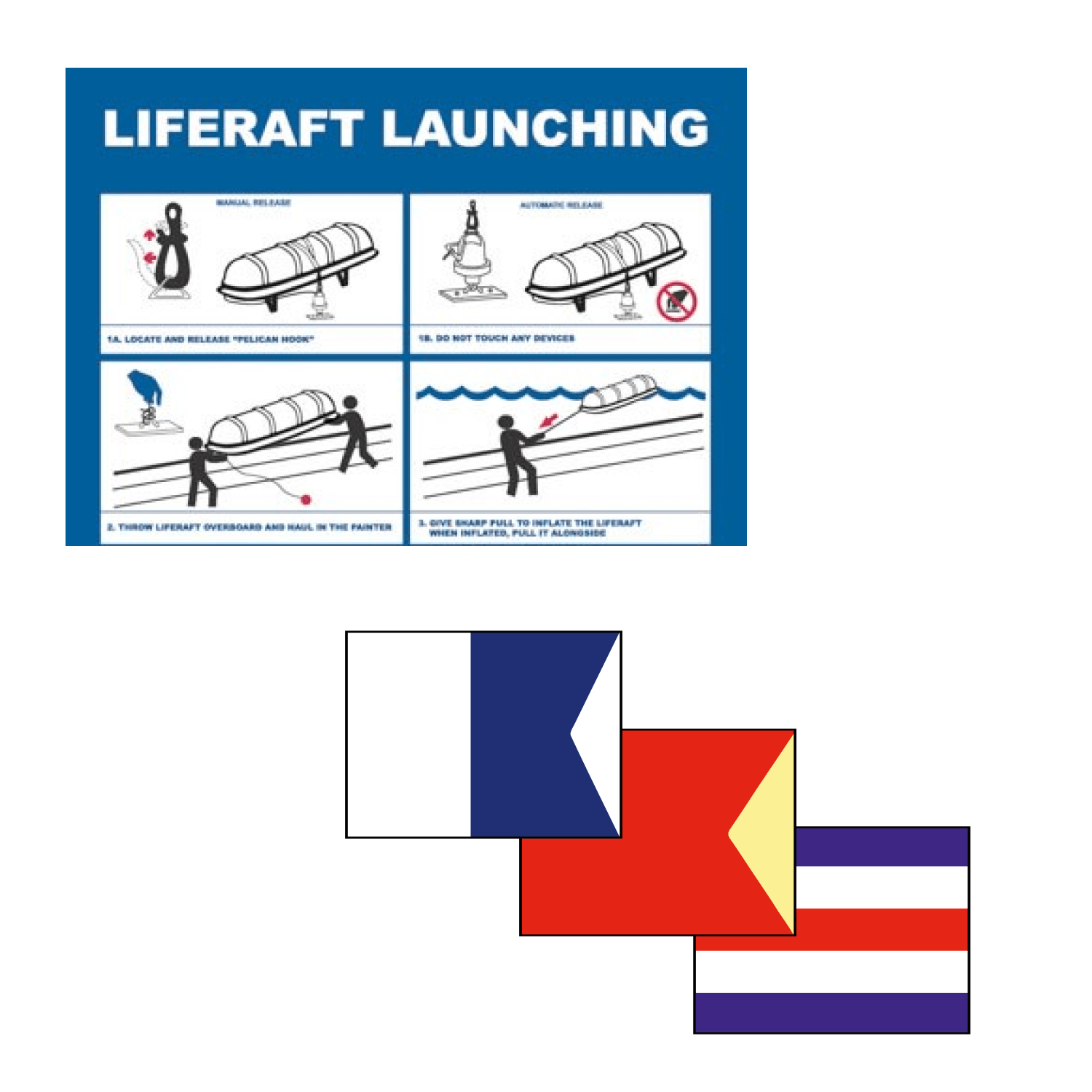 A range of signs & posters specifically designed to comply with international maritime security regulations and ensure the safety and security of ships and port facilities.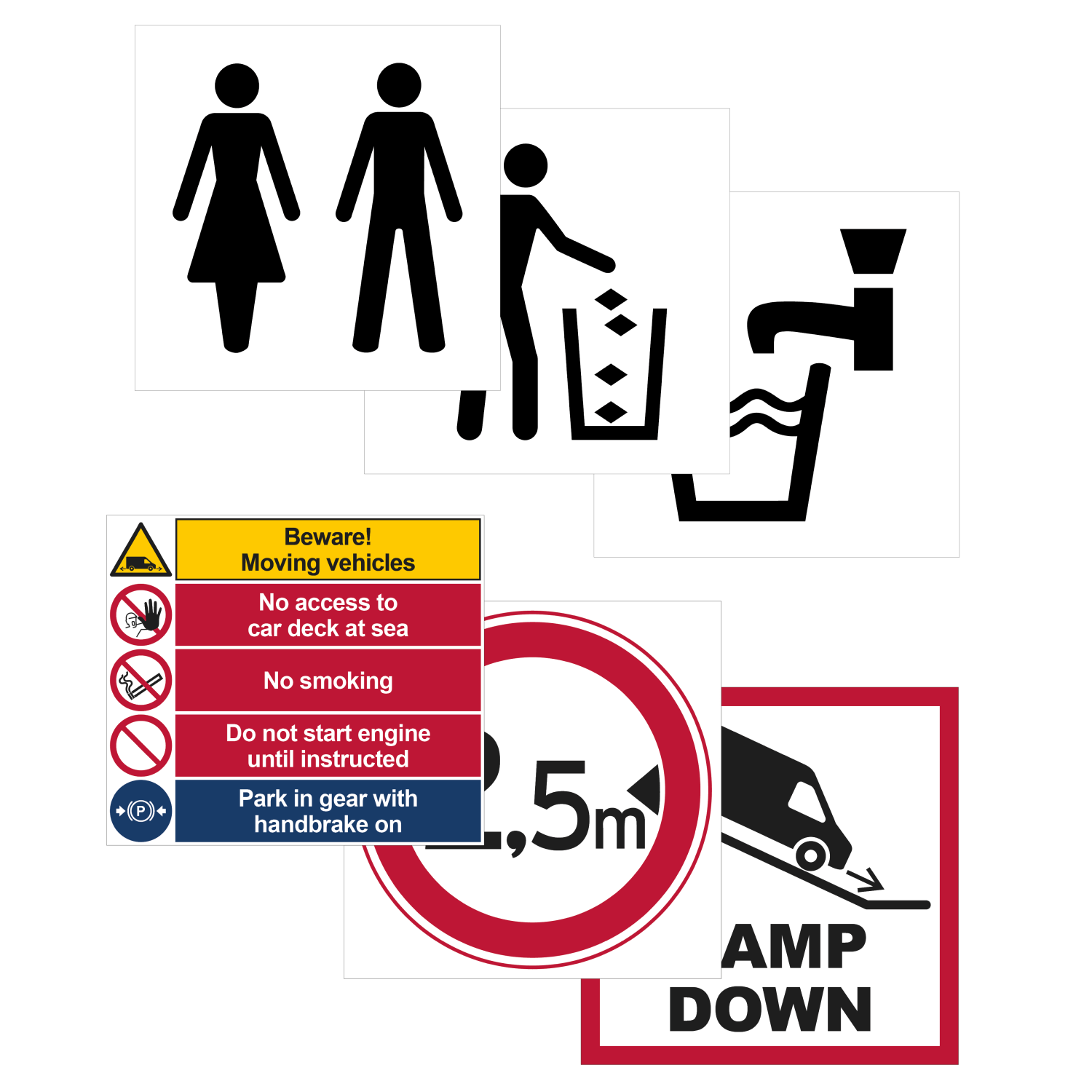 Signs specialised for public information dissemination and promoting secure vehicular environments. Clear guidance for the public and safety measures for car decks.
Featured Products

Welcome to Our Safety Signs Collection: Promoting Safety with Fire-Retardant PET-X Signs
At I.C. Brindle, safety is our top priority, and this collection of environmentally friendly, back-printed photoluminescent PETX signage products reflects our commitment to promoting a safer, secure environment in various settings and work enviroments. We understand the significance of clear and effective signage in guiding people, preventing accidents, and enhancing safety awareness. That's why we take pride in offering safety signs made from PET-X, a cutting-edge, heavaly regulated material — that is both fire-retardant and halogen-free, ensuring peace of mind and protection for everyone.
The Importance of Safety Signs: Clear Communication, Preventing Accidents
Safety signs play a pivotal role in enhancing workplace safety, public awareness, and emergency preparedness. They provide crucial information, guidance, and warnings to individuals, guiding them away from potential hazards and ensuring they are well-informed during emergencies. By promoting compliance with safety regulations, safety signs contribute to accident prevention and risk reduction, creating a secure environment for employees, visitors, and the public.
The Advantages of PET-X Signs: Fire-Retardant & Halogen-Free for Maximum Safety
This range of Safety Signs Collection stands out with its use of PET-X, a state-of-the-art material that prioritizes safety and environmental responsibility. Here are some key features and advantages of PET-X Signs:
Fire-Retardant Properties: PET-X is engineered with fire-retardant properties, meaning it is designed to inhibit the spread of flames and reduce the risk of fire-related incidents — an important safety precaution that must be taken into account aboard large vessels and cruiselines. With PET-X signs, you can have peace of mind knowing that they offer an added layer of protection against fire hazards.
Halogen-Free Composition: Unlike traditional materials that may contain halogens, PET-X is halogen-free, making it an eco-friendly choice that minimises environmental impact. By using PET-X signs, you contribute to a safer workplace while being environmentally conscious.
Durable and Long-Lasting: PET-X Signs boast exceptional durability, ensuring they withstand harsh environments and maintain their integrity over time. These signs are built to endure adverse conditions, making them suitable for both indoor and outdoor use.
Why PVC Should Not be Used For Signage: Dangers of Fire, Explosions & Toxic Smoke
SOLAS Chapter 11-2:

Reg 6 Party B 6.2 Part B - Prevention of Fire & Explosion, Reg 6 Smoke Generation Potential and Toxicity

The purpose of this regulation is to reduce the hazard to life from smoke and toxic products generated during a fire in spaces where individuals typically work or reside. To achieve this objective, the quantity of smoke and toxic products released from combustible materials, including surface finishes, must be limited during a fire.

Paints, varnishes, and other finishes applied to exposed interior surfaces must not be capable of producing excessive quantities of smoke and toxic products. This determination shall be carried out in accordance with the Fire Test Procedures Code.
Explore Our Safety Signs Collection: From Standard to Customisable Options
Browse through this Safety Sign range to discover an extensive range of standard signs designed to address various safety needs. From "Caution," "Warning," and "Emergency Exit" signs to "No Entry" and "Fire Assembly Point" signs, we offer everything you need to promote safety aboard your vessel, workspace, or facility.
For those seeking a more personalised touch, our customizable sign options allow you to create bespoke signs displaying specific information for certain areas or rooms where there may be a risk of danger or hazards occurring. Design your signs to suit your unique requirements and ensure clear communication of safety measures.
Sign Installation
This range of signs comes equipped with a self-adhesive backing, eliminating the need for additional adhesives or fixing methods. The self-adhesive backing is made from PE closed-cell foam, meticulously chosen for its resilience in harsh marine environments. All signs, posters, and LLstrips are delivered with a protective front film that must be removed after mounting the product.