SB Forensic Body Recovery System
Starting at £1,458.00 £1,215.00
SKU
Water Forensic Body Recovery System
The SB Forensic Recovery system is a complete solution to retrieving a body whilst retaining vital forensic evidence
SB FORENSIC BODY RECOVERY SYSTEM
MCA & SOLAS ACCEPTED
Developed with the assistance of Strathclyde Police, the SB Forensic Body Recovery System is a complete body retrievel unit that is designed for recovering a casualty without the rescuer having to enter the water. The unit can be easily used from a boat or a steep-sided canal / lake or where there is a distance recovery. The unit has an overall length of 5.2m when extended and can be operated by one person whilst weighing only 3 Kg.
The forensic bag allows water to pass through whilst its fine mesh structure retains vital forensic evidence, it also provides the added benefit of removing the recovered object from site quickly, reducing stress to onlookers and the rescurers themselves

The frame and the harness also feature the ASSpect label system which enables users to scan the labels from a compatible phone via the app to reveal inspection dates, date of first use, serial numbers and more.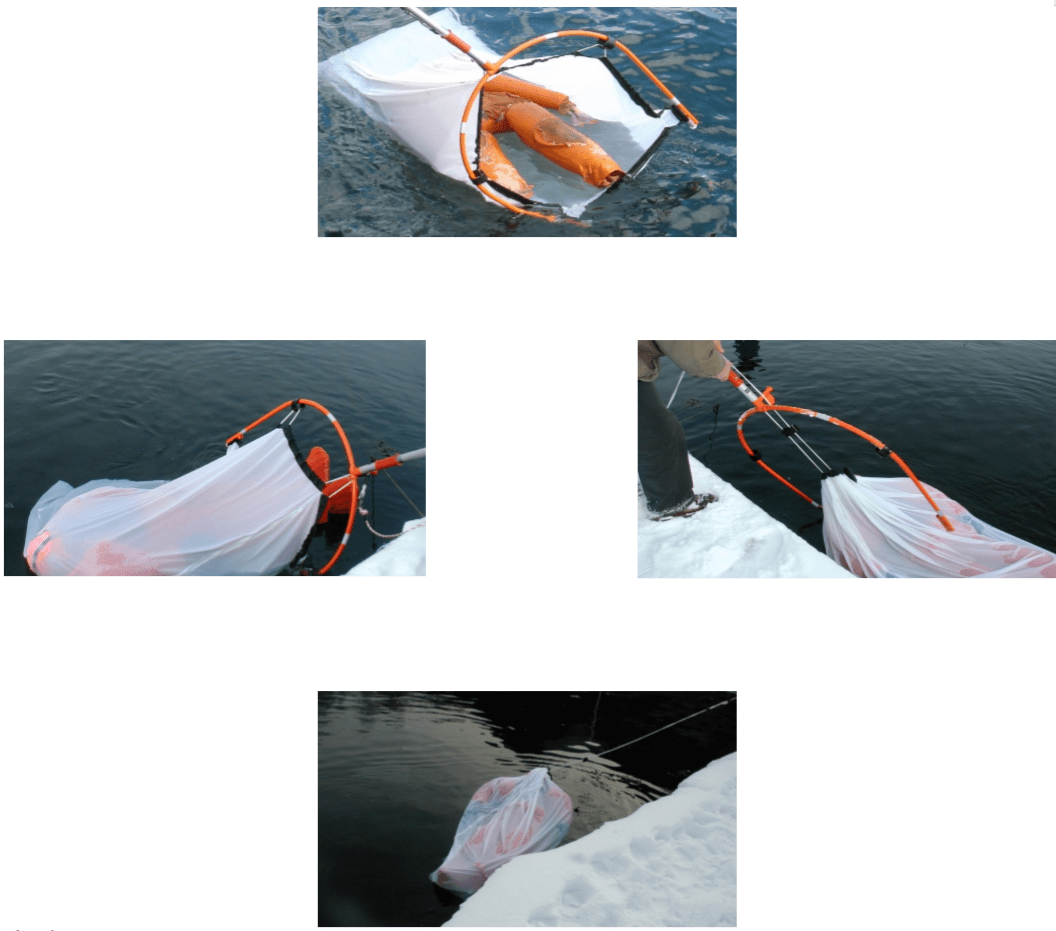 Key Features / Benefits:
Quick and easy to use, without the operator touching the body

After use, can be re-armed in less than 30 seconds

Telescopic handle gives effective reach of up to 4.5 m

One-person operation

Lightweight

Removes casulaty from view
The I.C. Brindle forensic body recovery bag range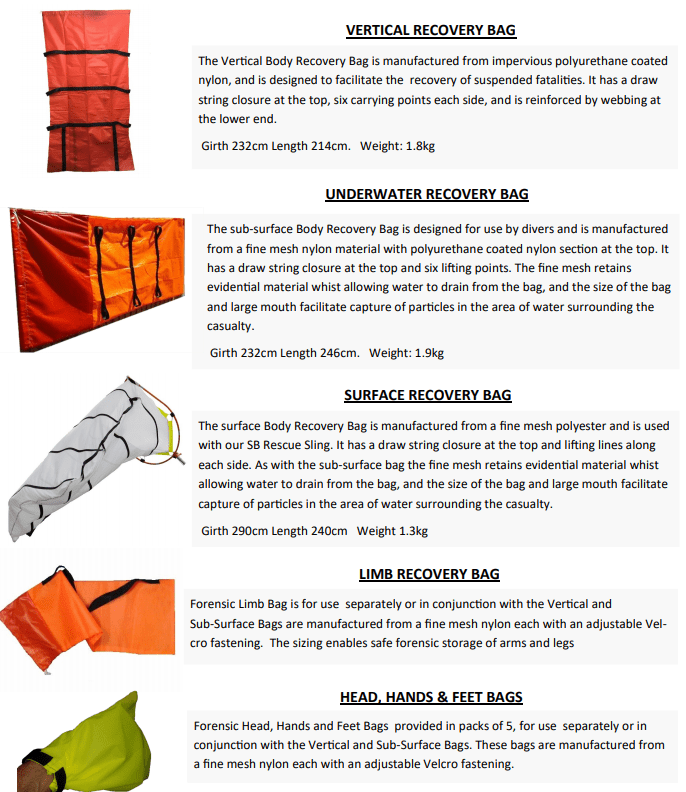 Contact Us
Need any help? Get in touch with an expert via the contact form below.
Specifications
Rescue Frame: anodised aluminium, length 1.2 m. (The standard frame is supplemented with a spacer bar for use in this application)

SB Handle - Anodised Aluminium - 1m

SB Telescopic Boat Hook/Handle - Anodised Aluminium - 1.7m/3m

SB Rescue Line - 15m x 12mm Plaited Polyester

SB Harness

Weight 3Kg

Approved for military use, and allocated NATO stock numbers

Length - 2.1m / 5.2m

In January 2013, as part of our continuing programme of product appraisal, we tested-to-destruction two SB Rescue Slings selected at random from our stock. One of them broke at 980 Kg, and the other did not fail until 1,360 Kg !

Spares :

Accessories :

SB Grapple Hook End - 40020208

SB Boat Hook End - 40020209