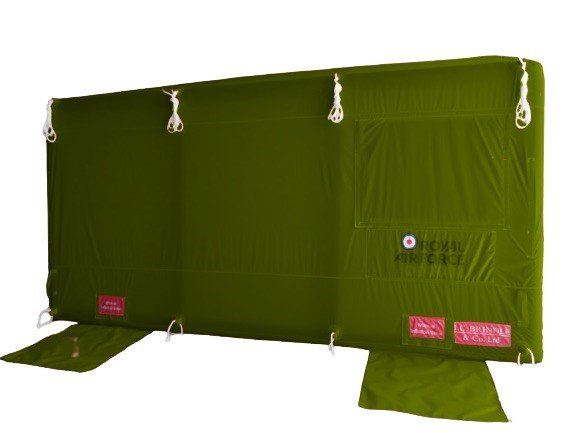 Mid Size to large heavy duty shelters, supplied with reinforced pegs, oversized guy ropes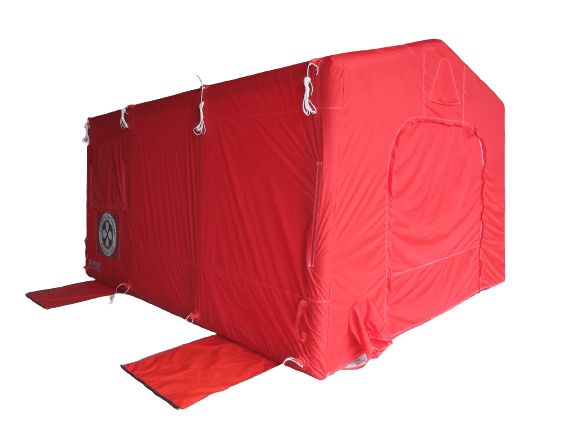 Mid size, portable shelter supplied with fast inflation hoses for rapid deployment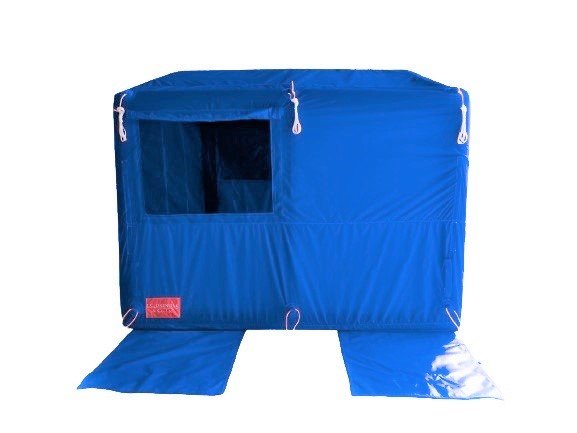 Smaller light weight shelter, no ground sheet and ideal for placing over vital forensic material to protect from the elements or investigation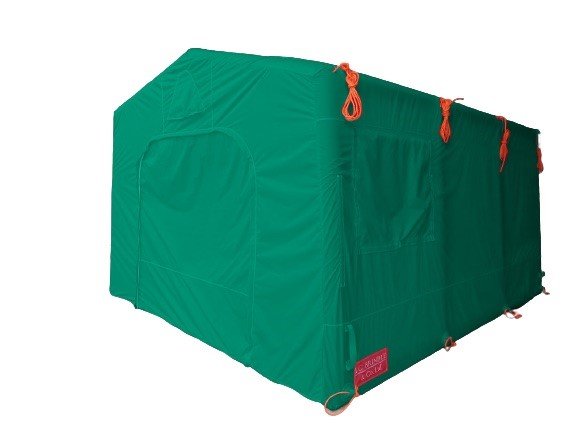 Provided with lighting, heating, room dividers and additional windows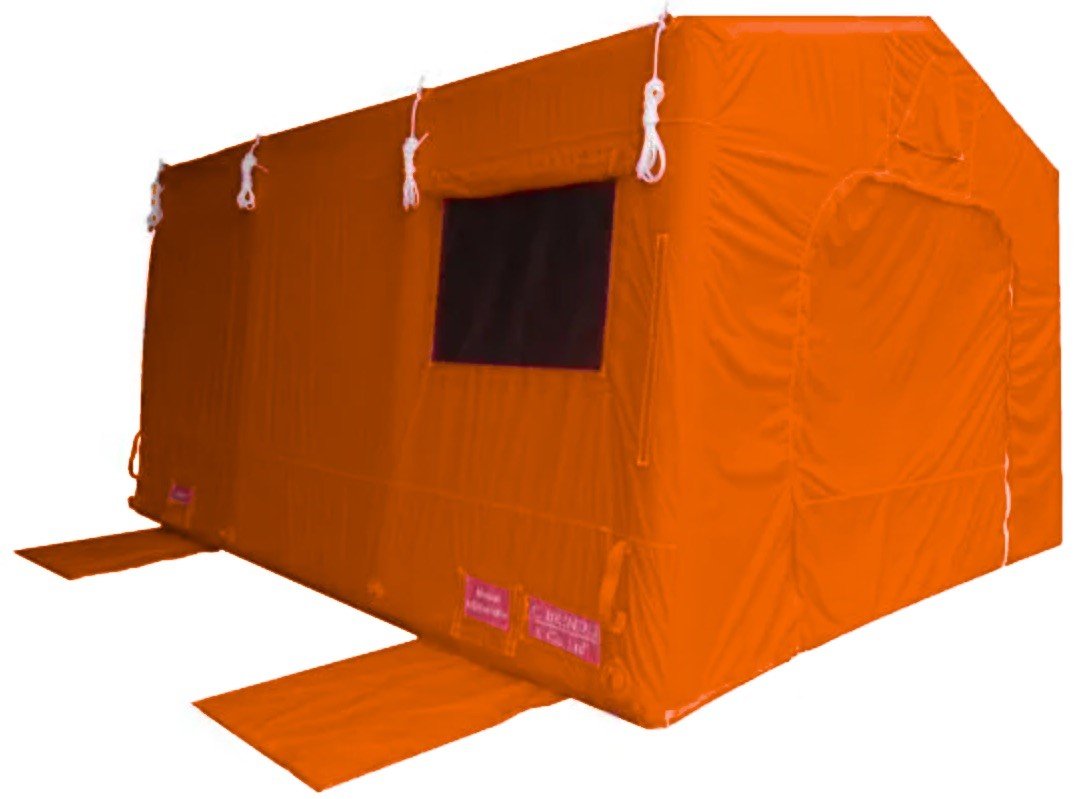 Mid Size Shelter, Large vehicle flaps for weighing the shelter to a hard surface where pegs may not be used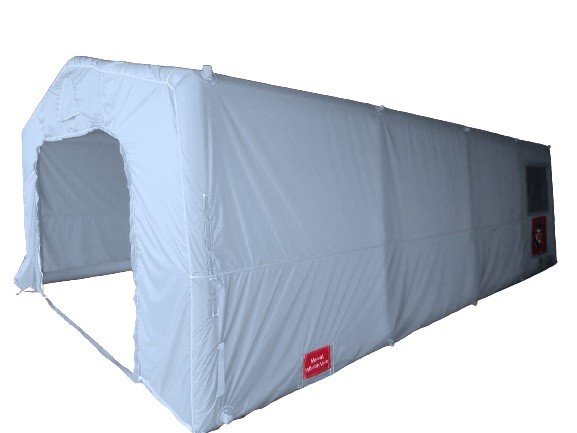 Mid to large Shelter with one full size opening and one pedestrian door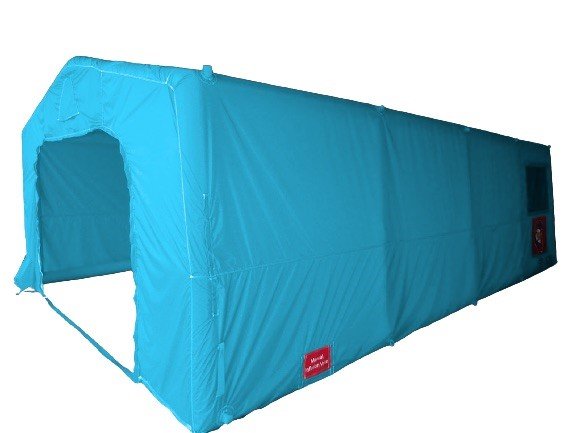 Large open and rear fronted shelter with no ground sheet.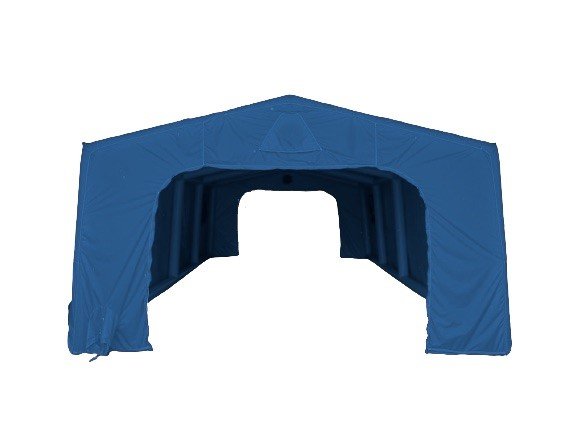 Mid to Large shelter with additional windows and coloured to the theme of the event or company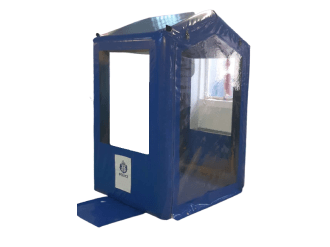 Small, Portable weather proof shelter with organisation logos and clear viewing panels
About Our Inflatable Emergancy Shelters
I.C. Brindle & Co Ltd have been supplying and manufacturing high quality specialist inflatable rescue & recovery safety equipment for over 25 years with many Emergency Services, Government, Military, Medical, Humanitarian Organizations and Search & Rescue Teams using our products due to the exceptional build quality, durability and price throughout the range.
As we manufacturer all of our sealed beam inflatable air shelters / tents we have no additional 3rd party costs involved which makes our inflatable range one of the most cost effective on the market and with no compromise on quality!
We offer a tailored service on each of our shelters to make sure it is absolutely perfect for your requirements and for the environment you intend to use it in, this may be changing the size or quantity of windows and doors to the canopy colour or adding your organisations logos.
The ICB Fast Inflation Emergency Shelters which can be inflated using a standard BA cylinder as standard or CGA (US) cylinder with an adaptor, electric 230v or 12v pump making them ideal for rapid use in an emergency situation or on the move in an isolated area.
Our inflatable tents & structures are broken down into 8 categories :
Medical & First Aid - Provided with lighting, heating, room dividers and additional windows
Fire & Rescue - Mid size, portable shelter supplied with fast inflation hoses for rapid deployment
Police & Forensic - Smaller light weight shelter, no ground sheet and ideal for placing over vital forensic material to protect from the elements or investigation
Armed Forces & Military – Mid Size to large heavy duty shelters, supplied with reinforced pegs, oversized guy ropes
Search and Mountain Rescue – Mid Size Shelter, Large vehicle flaps for weighing the shelter to a surface where pegs may not be used
Humanitarian Relief Shelters - Mid to large Shelter with one full size opening and one pedestrian door
Valet, Car Ports and Motor Sports – Large open and rear fronted shelter with no ground sheet.
Events & Occasions - Mid to Large shelter with additional windows and coloured to the theme of the event or company